Last date for admissions 31/03/2023
Certification course on Data Analysis using SPSS, duartion 27/03/2023 to 31/03/2023 at 6.30 pm to 8.30 pm
Admission closes on 31/03/2023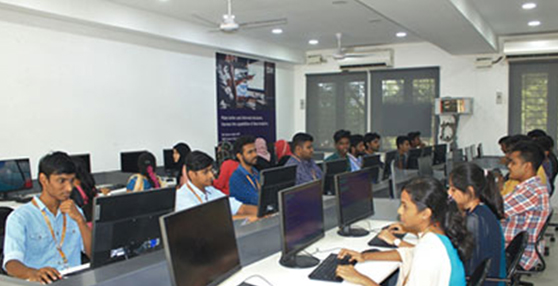 Overview - Department of Computer Applications
The department offers Master of Computer Applications (MCA) since 1994, M.Phil (Computer Science) since 2009, Ph.D (Computer Science) since 2009, MCA (Lateral Entry) since 2014. The department motivates Staff and Students to promote Industry Institute Interaction and R&D activities. In addition to regular curriculum the department organizes technical seminars, symposia, workshops, industrial visits, in-plant training to expose the students to the real world environments and to enable them to gain practical knowledge.
The website and Internet services of the institute are maintained by the Department of Computer Applications. Along with that the Department offers additional virtual lab classes, live classes, tutorial MOOC's and vocational augmentation. Courses through IIT Professors under MHRD's QEEE programme. Special placement opportunities on mobile development in Android/IOs platforms. The MCA Programme was accredited by NBA since 2001. The department has adequate infrastructure and well-equipped laboratories and it is empowered with a team of highly qualified faculty members.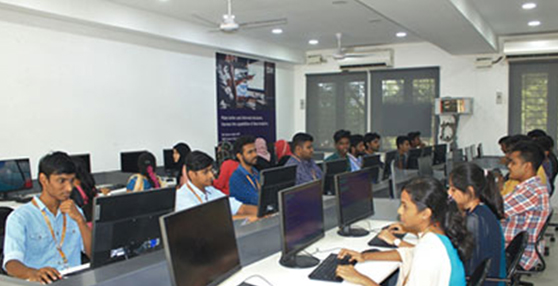 Vision
Aspires to provide quality education in the field of computer applications with state-of-the-art computational facilities and undertake quality research in collaboration withindustries and universities to produce committed professionals and academicians to meetthe needs of the industries and society.
Mission
To disseminate knowledge through education and training of graduates in the field of computer applications.
To focus on teaching - learning, research and consultancy to promote excellence in computer applications.
To foster graduates with opportunities required to explore, create and face challenges of IT related industries.
To equip the graduates with the necessary skills in communication, team work and leadership qualities to meet the needs of the IT related sector globally.
To disseminate the outcome of projects and research work undertaken by the department through appropriate measures for the benefit of society and industry.
Eligibility
Any undergraduate Degree with branch of study in Computer Applications, Computer Science, Engineering with a minimum CGPA of 5.0 / 50% of marks.
OR
Any undergraduate degree with the branch of study in Mathematics, Physics, Chemistry, Commerce with Mathematics at Graduation Level or 12th standard Level and with a minimum CGPA of 5.0 / 50% of marks.
Admission is based on the CGPA /Percentage obtained in the UG degree and performance in the Crescent PG Entrance Exam (CPGEE).
Applicants who have already appeared in the National level Entrance Exams like TANCET, etc., and have secured valid scores are exempted from appearing CPGEE.
Indian Nationals
| # | Particulars | Amount |
| --- | --- | --- |
| 1 | Application Fee | ₹1,000 |
| 2 | Tuition Fee per Semester | ₹30,000 |
Foreign Nationals
| # | Particulars | Amount |
| --- | --- | --- |
| 1 | Application Fee | $15 |
| 2 | Tuition Fee per Semester | $750 |
General Enquiry
Click here to call us
Admission Help Desk
Click here to call us
Admission Help Desk
We're here for you in anything you need
START CHAT
Salient features of
the programme
Offers 2 year OL MCA programme with semester pattern.
The OL programmes are approved by the All India Council of Technical Education (AICTE) and UGC Entitled.
Highly qualified faculty members with rich experience in industry and academics.
Elective courses in all functional areas.
Independent full-fledged computer lab with latest software packages and database available at the Headquarters.
Excellent teaching-learning environment along with LMS support.