Last date for admissions 31/03/2023
Certification course on Data Analysis using SPSS, duartion 27/03/2023 to 31/03/2023 at 6.30 pm to 8.30 pm
Admission closes on 31/03/2023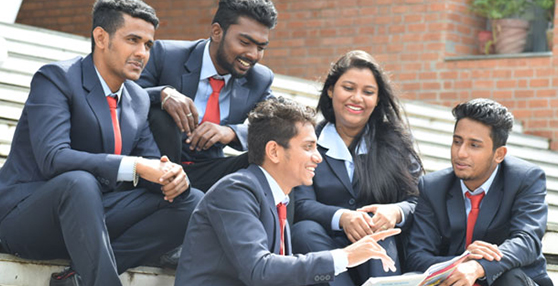 Overview - Department of Management Studies
MBA Online Learning (OL) programme of the B.S. Abdur Rahman Crescent Institute of Science and Technology are developed in accordance with the guidelines of the UGC OL Regulatuions 2020 and in line with the vision and mission of the Institute. Typically, the curriculum and syllabus contents under both programmes are similar to our regular MBA programme, nevertheless delivered through Online mode using state-of-the-art IT infrastructure and web based technologies. The programmes are targeted to working adults as well as freshers who aspire to upskill their knowledge across functional areas of management that are evolving in the dynamic business environment in a flexible learning space.
Vision & Mission
Vision Statement
To provide a technology based platform for working adults and aspirants of higher degrees in the field of business management through in a flexible mode
Mission
To provide quality education through OL mode in the field of management.
To offer flexible mode of learning for working professionals to upskill their knowledge in their own functional areas.
To offer the same curriculum and syllabi of regular MBA degree programme of the Institute to the aspirants of OL programmes.
To provide a state-of-the-art infrastructure for efficient and interactive teaching and learning using web-based technologies.
To offer industry oriented courses to meet the market demand.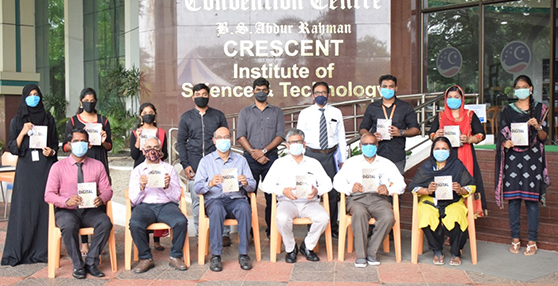 Eligibility
Any Bachelor Degree (minimum 3 years duration) with a minimum CGPA of 5.0 / 50% of marks
Admission is based on the CGPA / Percentage obtained in the UG degree and performance in the CreScent School of Business Administration Test (CSBAT).
Applicants who have already appeared in the National level Entrance Exams like CAT, MAT, XAT, TANCET, etc., and have secured valid scores are exempted from appearing CSBAT.
Indian Nationals
| # | Particulars | Amount |
| --- | --- | --- |
| 1 | Application Fee | ₹1,000 |
| 2 | Tuition Fee per Semester | ₹40,000 |
Foreign Nationals
| # | Particulars | Amount |
| --- | --- | --- |
| 1 | Application Fee | $15 |
| 2 | Tuition Fee per Semester | $1,000 |
General Enquiry
Click here to call us
Admission Help Desk
Click here to call us
Admission Help Desk
We're here for you in anything you need
START CHAT
Salient features of
the programme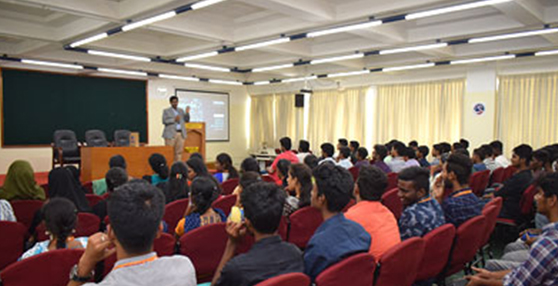 Offers 2 year OL MBA programme with semester pattern.
The OL programmes are approved by the All India Council of Technical Education (AICTE) and UGC Entitled.
Highly qualified faculty members with rich experience in industry and academics.
Elective courses in all functional areas with an option for dual specialization
Independent full-fledged computer lab with latest software packages and database available at the Headquarters.
Excellent teaching-learning environment along with LMS support.